Training Philosophy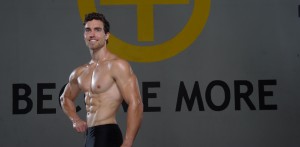 Derek Tresize is a personal trainer certified through the American Council on Exercise, who also holds a BS in Biology and a Certificate in Plant-Based Nutrition through Cornell University. He strives to help clients improve health, build muscle and functional strength and lose fat through focusing on a plant-based diet and free weight and calisthenic exercise. He has coached competitive bodybuilders, weight-loss contest champions, and many individuals looking to improve their health and fitness. Learn more about Derek here!
Location
1410 Hull Street
Richmond, Virginia 23224
Contact Information
 E-mail: treesize@gmail.com
Phone: (804) 231-7719
Want to Get in Touch?
Comments or questions are welcome.